Click here to "Like" us on Facebook and get
instant news and updates about the CDC!
Highland Baptist CDC Mission:
"To serve and minister to families in our community by providing educational and spiritual training for children of working parents."
The Child Development Center has been an important ministry at Highland for over 40 years. We offer child care and preschool for children ages 3 through 5  years of age. All faculty and staff are under the administration of Highland Baptist Church, and the center is licensed by the State of Tennessee Department of Human Services. Highland's CDC facility is rated "3-Star" by the state, and has a 100% rating from the Health Department and the State Fire Marshall, the highest possible ratings attainable.
"Train up a child in the way he should go and when he is old, he will not depart from it."
– Proverbs 22:6
  CDC Goals:
Development of the whole child through cognitive, social, physical, emotional and spiritual development, with the loving care and guidance needed during those formative years.
To provide a safe and secure environment in which children can learn, grow, and develop as Jesus did (Luke 2:52, "And the child grew and increased in wisdom and stature and in favor with God and man.")
To provide individual and age-appropriate small group interaction through a variety of methods, including learning centers, hand-on experiences, social and recreational activities.
To help children learn about Jesus and His love for them through Bible stories, music, mission friends, and chapel.
FOR MORE INFORMATION:
Mrs. Ann Smith, the CDC Director, welcomes your ideas and suggestions.
You can contact her at 455-8642.
CDC IS CURRENTLY REGISTERING FOR
2020- 2021!
CALL 455-8642
During the COVID-19 Outbreak, the CDC is deciding on being opened or closed on a week- to- week basis.  Please check our Facebook page for the most up- to- date information.
CDC STAFF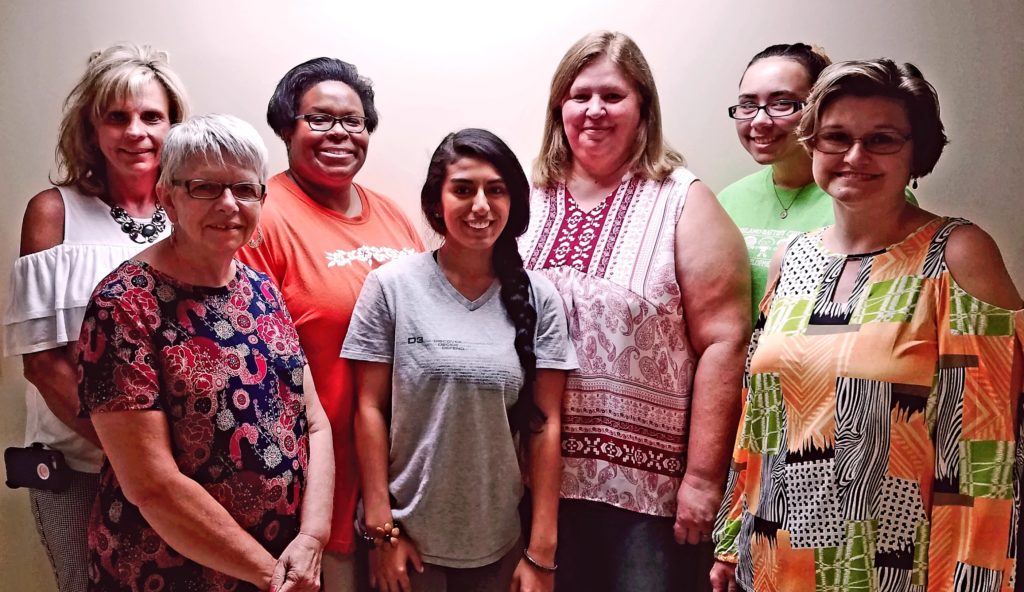 L-R Front Row- Linda Conner- Former CDC Director, Sherry Jernigan- Teacher, Ann Smith- Current CDC Director
L-R Back Row- Susan Solomon- Teacher, Sheneka Dillard- Cook, Rhonda Morris- Teacher, Kayla Driver- Afternoon Caregiver