Sunday Night Discipleship Hour @ 5 
We are now offering a guys and girls separate Bible study. Guys will be working through "Pray Like Jesus: Lessons from the Gospel of Luke" – Jeff Belcher. Girls will be working through "City of Lions" by Amy Byrd. See more about these Bible studies below.
"Does prayer really change things? Why doesn't God always answer my prayers? What's the point of prayer anyway? Is there a certain way I'm supposed to pray? Do I have to be a Christian for God to hear my prayers?
When God communicates with His children, it isn't always obvious—certainly not as obvious as our conversations with friends. We won't receive a text or a phone call. We can't expect Him to comment on our most recent status update or post. Instead, we are called to meet with Him in prayer.
Over the course of eight sessions, students will discover the importance of communicating with God by taking a closer look at Jesus' prayers. Throughout the Gospel of Luke, Jesus teaches us how to depend on God through prayer, what it means to pray continually, as well as how prayer can help us gain wisdom, overcome temptation, and surrender our desires to His." – LifeWay.com
CLICK THE LINK BELOW TO WATCH A VIDEO ON THE STUDY
---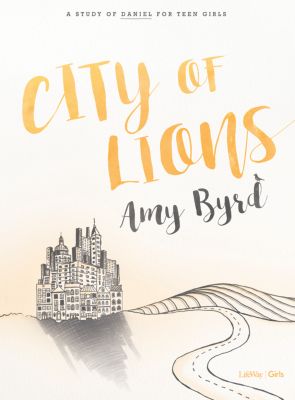 "Obedience. Faith. Trust.
That's what it takes to honor God in a city of lions.
Join Amy Byrd in this 7-session Bible study as she leads girls through an in-depth look at the first six chapters in the Book of Daniel. From the pressure to compromise his faith to the threats and temptations of living in a culture hostile to his religious beliefs, Daniel battled many of the same pressures we face today. This Bible study will seek to teach girls how they can live with the same faith and integrity Daniel demonstrated in the midst of opposition.
The Bible Study Book includes six weeks of homework that can be completed between group sessions. It also includes leader helps for those facilitating a small group. Available in print and digital formats." – LifeWay.com
CLICK THE LINK BELOW TO WATCH A VIDEO ON THE STUDY