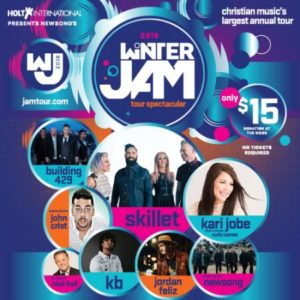 When: Sunday, February 25, 2018
Where: Chatanooga, TN @ UTC McKenzie Area Starts: 6:00 pm (Doors open at 5 pm)
Cost: $15 at the door (cash only)
Confirm if you want to go by emailing Matt at  hbcyouthpastor2017@gmail.com by February 21, 2018.
We will be leaving Highland Baptist Church immediately after the service the 10:30 am service. We will be riding with Grace Baptist Church on a charter bus to the event. We will leave from Grace at 12:30 pm. Expect to get home between 11 pm-12 am.